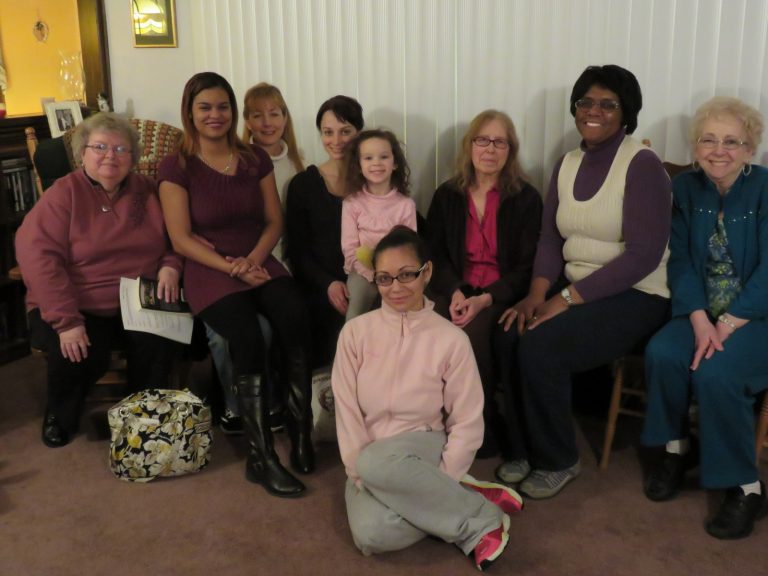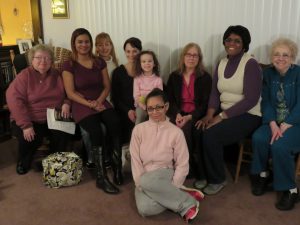 The Women's Missionary Society is a group of ladies in the church whose primary goal is to support the missionary enterprises of the Evangelical Reformed Presbyterian Church. Since its establishment, the women have met every first Tuesday of each month to discuss how to best serve the needs of our foreign and home missionaries. These dedicated men and women, along with their families have faithfully served in such mission fields as China, Japan, Uganda, Ukraine, Uruguay, Quebec and many other locations. They are committed to fulfilling the Lord's mandate " go ye into all the world and preach the gospel to every creature." ( Mark 16:15). The women consider it a great honor to be able to support them in their mission work.
           The WMS has assisted the missionaries in a number of ways. First of all, there are special funds that are given to specific missionaries to meet a particular  need.  Perhaps, their work in the field requires more learning materials, such as books and other supplies, to teach and train the indigenous children. We have given funds to help in this. More importantly, a portion of our meeting is dedicated to prayer for the missionaries, that God would meet their spiritual, financial and physical needs. God has graciously answered many of our requests. Another task the women of the Missionary Society perform, is to write letters of encouragement and inspiration to the missionary wives, hoping to brighten their day and lessen their emotional load. Once the letters have been mailed and received, the wives have let us know how thankful and appreciative they are to get  'a note from home.'
Finally, the WMS is responsible for organizing and promoting many social activities for fellowship and spiritual growth of the church.
Dinners are prepared each second and fifth Sunday in which the entire church, as well as visitors, can sit, talk and enjoy a delicious meal and one another's company. Fall and spring dinners are also prepared for a missionary family, home on furlough, who come and share with the church the work they are doing in the field and a  'love offering' is given to them. What a wonderful blessing to get to know these families and get a first-hand look at their service for our Lord. A few other activities sponsored by the WMS are  ' family game nights', adult Christmas dinners and Christmas parties for the children. A biweekly Women's Book Study, rich with Biblical truths to , edify and foster spiritual growth . To conclude, the Women's Missionary Society is firmly committed to Colossians 3: 17, "And whatsoever ye do in word or deed, do all in the name of the Lord Jesus, giving thanks to God and the Father by Him."